Our Office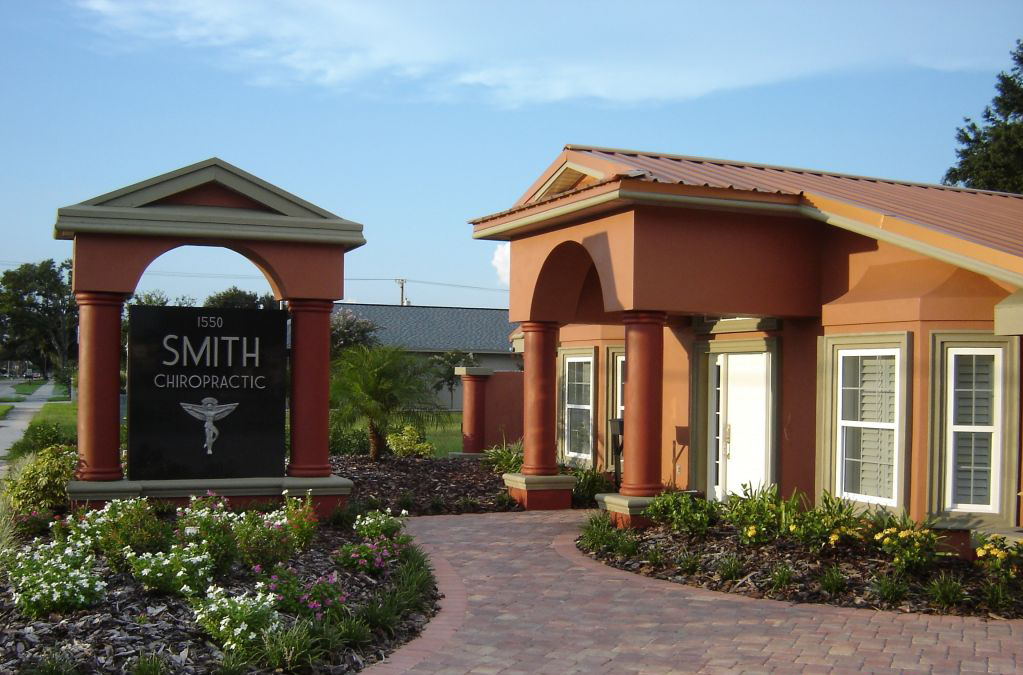 Established by Dr. Robert Smith in 1962, our practice is and will cotinue to be a family-centered Chiropractic health care facility delivering compassionate, high-quality health care. Complete diagnostic and x-ray exams are available at our beautiful and peaceful treatment facility. Exam and treatment is given on the same day if possible. Treatments are available for general health maintenance, neuro-musculo-skeletal conditions, personal injury, worker's compensation, therapeutic and wellness care, sports rehabilitation, nutrition and weight management. We treat all ages from infants to geriatrics. We strive to schedule new patient appointments within 24 to 72 hours. We try to treat people how we would like to be treated. Come experience a world of difference in Chiropractic health care.


Office Hours
| | | |
| --- | --- | --- |
| Mon: | | 8:00AM- 5:30PM |
| Tue: | | 8:00AM-5:30PM |
| Wed: | | 2:00PM-5:30PM |
| Thu: | | 8:00AM-5:30PM |
| Fri: | | 8:00AM-12:30PM |
| Sat: | | CLOSED |
| Sun: | | CLOSED |
Financial Policies
Payment is due at the time services are rendered. We accept cash, checks, Mastercard, Visa, Discover, and American Express.
Returned checks are subject to a $25.00 collection fee. Balances older than 30 days may be subject to interest charges of 1 ½% per month.
Insurance: Your health insurance will never guarentee benefits for services, therefore we can only estimate your cost based on the information we are given. We strongly urge you as the insured to know your benefits and we will assist you any way we can.

We must emphasize that as health care providers, our relationship is with you, not your insurance company. While the filing of insurance claims is a courtesy that we extend to our patients, all charges are your responsibility from the date the services are rendered. Ultimately the patient is responsible for any balance due to be paid in a timely manner. We realize that temporary financial problems do arise; we encourage you to contact us promptly for assistance in the management of your account. We do utilize the services of a collection agency for over due accounts.

NO Insurance option:
Chiropractic Lifecare of America, LLC: www.clahealthcare.com 1-800-775-7900

Chiropractic Lifecare of America has contracted with the finest established chiropractors in your area nationwide to serve your chriopractic needs.

This is NOT an insurance policy, it is a discount program which include the following benefits:
You and your immediate family are covered for one low price of Only $49.95 Per Year

NO Deductibles, No Claim Forms, No Maximums, No Pre-existing Conditions, No Age Limit

50% off Exams & X-rays

$40 Spinal Adjustments

$10-$25 Physio Therapies
Fees:
Charges may also be made for any missed appointments and appointments cancelled without 24 hours advanced notice. If you prematurely discontinue treatment for any reason, your full balance will be due and payable immediately. The fee for any missed or short cancellation of your first and every subsequent massage appointment is $25.00. For all other types of appointments; the $25.00 fee will be assessed upon your third missed or short cancelled appointment. This fee is due on your next visit and cannot be billed to your insurance.

There will be a $5.00 charge for any forms completed for other coverages (disability, credit, life, etc.) Additional charges may apply if research of your records is necessary.
Appointment Times:
Please be aware that arriving prior to your appointment time does not necessarily mean you will receive treatment earlier than scheduled. We strive to honor all appointment times as efficiently and punctually as possible. In most cases, appointment times will be honored over arrival order as this ensures the most efficient and fair schedule flow. Please note that it is our goal to see you on time, but there are cases where situations out of our control will cause delays. We appreciate your patience in this matter.